Keeping ones back to the wall does not make for an interesting life.
Biography
The quest for the perfect combination of form,light and color that hopefully stirs an emotion never ends…..
I was Born in Venezuela, have traveled extensively and lived in Puerto Rico and  Europe. I now reside in the United States. Keenly interested in painting and photography since early childhood, and largely self tought, my work has not developed a particular style. 
"His work is characterized by a Latin American flavor and influence and can be described as superficially naïf and colorful, with a dose of magical realism" (The art Center Gallery)
I work mostly from memory and imagination, tempered by a dose of life's experiences. I think that color and spatial relationships are especially important in my paintings. Both landscape and abstract work are particularly appealing to me.
My preference is for the viewer to reach her own conclusions about my work; I don't expound at length about the emotions I'm attempting to convey.
The work of Milton Avery, Marc Chagall, the French Impresionists and Armando Reveron, the great Venezuelan impressionist, are an important source of inspiration.
Im excited to recently receive a commission for a large landscape from a client in New York and my work has been selected and singled out by Saatciart and ArtMajeur in France. I am represented by both of the above galleries and also by "The Art Center" in San Marco,  Florida.
Influences
Impresionists, milton avery, Armando Reveron, Marc Chagall
Education
1968-1974

MBA BSBA Marquette University, Wisconsin, United States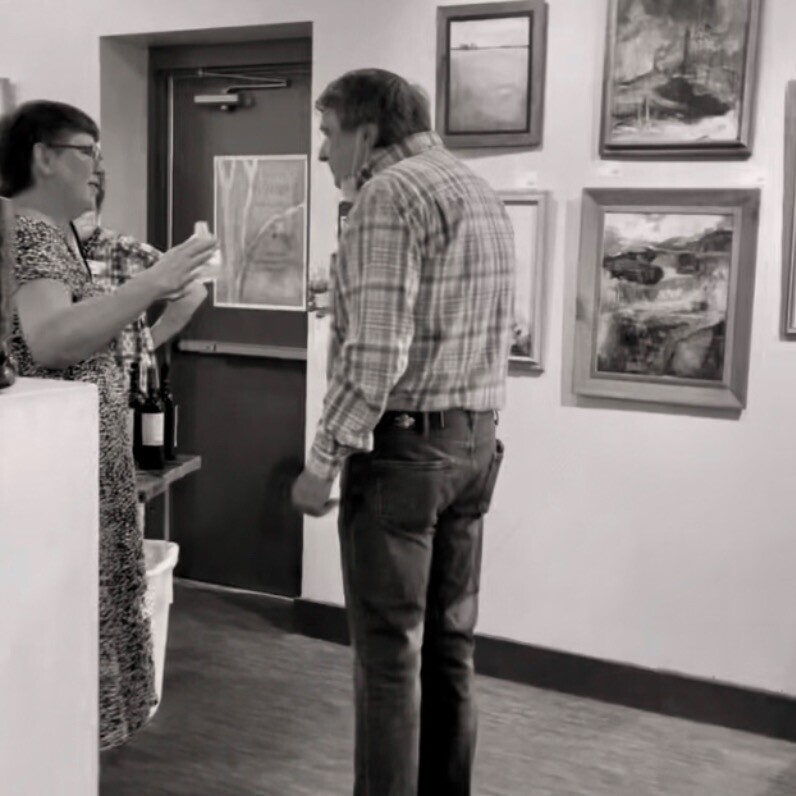 The artist at work
Collective Expositions
---
2021 The Coming of Spring Jacksonville, Florida, United States